Airwheel was able to make so much progress can not be achieved without "effort" in two words. Not have product development, quality control, after-sales service, and so on, Airwheel electric unicycle's tireless efforts, hence the brilliant achievements of the day.
Airwheel electric unicycle Gets a consistent consumer of quality for sure. In order to guarantee the quality of products, Granville Airwheel adhere to the "quality first", in carefully selected superior quality raw materials worldwide, from the famous SONY battery suppliers in the world, till the tires brand new, suppliers all over the world, are world famous top-level companies.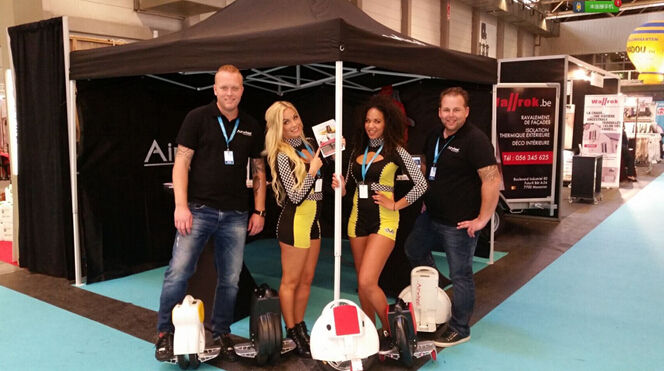 Airwheel electric unicycle with superior quality of raw materials and accessories such as hardware, began work on the software on your system. It is reported that Granville Airwheel product listing, software upgrades are usually one to two times a month, each with a new version, the car will be in three places at the same time in Beijing to test, confirmed the problem and give unity upgrades of machines on the market. This ensures that the consumers have better experience in riding.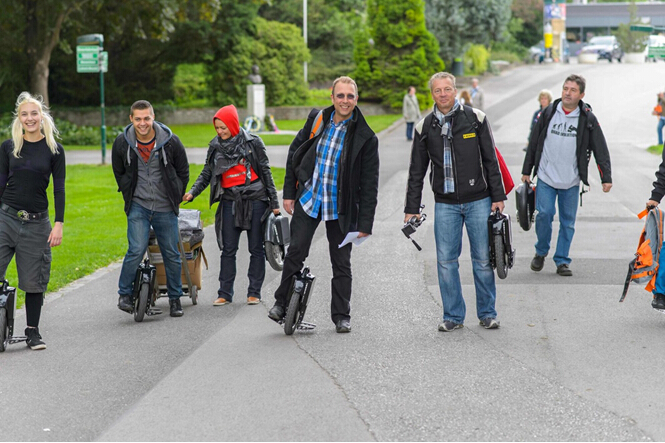 Airwheel electric scooter made consumers alike, but also because it is good at listening to the views of consumers, to keep details of humanity. For example, in body adding colorful neon lights on both sides, not only improve driving safety, but also improves the car's ornamental; increased bracket accessories, more convenient and more secure while in a parked car.
In addition to efforts to improve existing products, Airwheel continues to strive to develop new products. In 2014 alone for a year, Ireland launched via Airwheel X8, Q1, Q5, Q6, and S3, S3T electric balance car and other new products. Today's Airwheel electric unicycle, already had a unicycle, and Wheeler and two-wheeled vehicles in three categories, further demonstrates the strength of the company.
As far as electric unicycle market, Airwheel had become the industry as well as big a sign in the eyes of consumers. However, the success of Airwheel, do not turn your back. In front of honors and achievements, Airwheel have been attempting to look at the longer-term future, hope has more outstanding performance in the field of intelligent travel!