Abstract: Some retirees-to-be may find themselves waiting to see what will happen once they enter retired life. Visions of relaxing while happily pursuing hobbies and passions fill their heads. They might need a helper — Airwheel H3S power and manual wheelchair.

The older we get, the more we realize we are not as invincible as we may have thought while we were younger. But there are lots of little things we can do to make our home and surroundings safe and more senior-friendly, for instance, prepare an Airwheel H3S power chair at home.
H3S electric power wheelchair adopts aluminum alloy materials, with such features as wear-resisting, scratch-resistant, insulation, extensibility, stability and resistance to chemical corrosion. There are many user-friendly designs in H3S, like the interchangeable left and right joystick controller to adapt to different riders' habits; the operable double armrests design accords with human body engineering. The retractable armrests make dinning and getting on/off easy and safe; its footrest can be adjusted with three different heights; the safety belt is added to ensure a safe ride.
Also, Airwheel H3S is upper easy to control with the intelligent joystick controller. Anyone can enjoy an easy and comfortable steering experience. It will automatically brake when riders release the controller. To reverse, it will beep to remind passers-by at back. Also, Airwheel H3S foldable mobility wheelchair can be controlled by remote control. It will come to you by remote control. Three remote controls are available—one-hand 360° mode, two-hand control mode and gravity sensing mode.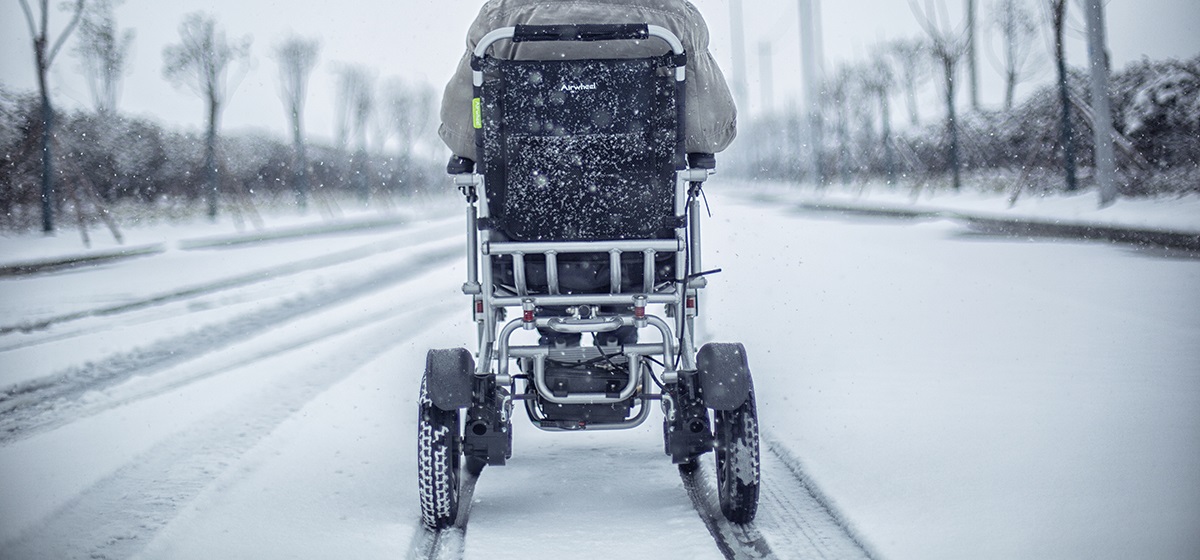 Moreover, H3S Electric Wheelchair is well known for its automatic folding system. Riders just long press the fold or unfold button in the controller for 3 seconds. Under the controller, there is a headlight allowing riders to travel at night. The mobile app of H3S folding electric wheelchair not only makes judgment of kinds of emergencies, but also it can monitor the security systems in real time and give alarm reminding in time. To make the most of your days, you may want to learn to balance the time you spend engaged in worthwhile activities with the time you spend relaxing. Intelligent, flexible, comfortable and safe, Airwheel H3S power and manual wheelchair helps you enjoy a happy retired life.