Considered as a start-up by many, Airwheel Technology Co., Ltd. has just been established for a year, yet its first product electric unicycle has opened up the market at a miraculous speed and become prevalent worldwide. Regarded as a leading Hi-tech brand name, Airwheel has built a premium reputation in this industry and among its customers.
  Intelligent Technology to Reshape Your Life
  As the latest wearable outfit, few of us are familiar with electric unicycle. It is the equipment you dreamed of to get around freely without any steering wheel or seat. Controlled by fuzzy software algorithm, aviation attitude control and motion control, the electric unicycle can reach a max. speed of 18km/h (11mph) with the speeding alert activated at 12km/h (7.5mph) and its range per charge can reach 20km (12.4 miles) after a fast 90 min charge.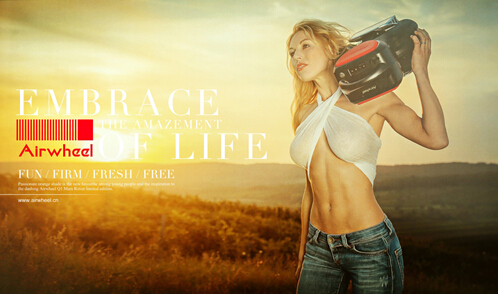 Ever since its establishment, Airwheel Technology has seen a soaring sales volume worldwide and has taken in total 60% of domestic and overseas market share. Synced with the T-mall and Taobao online flagship shops, its massive distribution network has been built up by entities spreading across over a dozen of provinces in China. Meanwhile overseas market plays an increasingly significant role in Airwheel's business strategy, which contributes tens of thousands orders from distributors based in the U.S, Canada, U.K, Germany, Austria, France, Italy, Russia, Australia, Brazil, Taiwan, South Korea, etc.
  Be the First and Rise to the Challenges
  Airwheel phenomenon owes to its founder Mr. Zuo Guogang. Mr. Zuo, a successful businessman and a talented ID designer, has rich experience in developing business from start-ups in various sections e.g. R&D of smart phones, electric automobiles and yachts. Thanks to sufficient technology accumulation during previous experience, Airwheel has successfully solved 4 major problems in the electric scooter industry: Range, Heat Dissipation, Safety and Cost with over 50 patents and intellectual properties granted and CE, RoHS, UN38.3 and MSDS certified.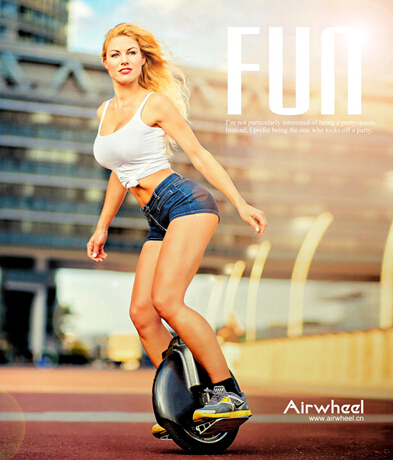 Changzhou, China as the prestigious town of manufacturing and machinery, is an ideal land for startups. In the year 2013, Airwheel was introduced by the "Talents Project of the Dragon City" to be founded in Changzhou. The founder of Airwheel, Mr. Zuo Guogang alleged that Changzhou is located in the middle of the eastern coast of China, which is perfectly conditioned for both domestic and overseas logistics. Enterprises here enjoy the robust economy, well-constructed facilities, complete support policies and thorough service for startups provided by the local government. As a startup, Airwheel was supported by Changzhou municipal government with $500,000 as R&D fund and $1,000,000 as equity investment. When the officers knew about their difficulty finding an appropriate plant, they showed them 3 venues with favorite price. All these timely supports are greatly appreciated by them and facilitate their production and operation.
  In 2014, Airwheel plans to manufacture more than 100,000 units of electric unicycles at $40 million sales volume. With remarkable accomplishments achieved in this industry, Airwheel will not rest on its laurels, instead, it's going for more revolutionary programs e.g. manned aircrafts. There's definitely more to expect in the near future.